Since you have reopened Grepolis Classic for the 10th birthday
I wonder if you are also randomly to the Ufo graphics
And the Christmas tree? Especially the UFO
I only found in a Youtube video.
But there are different UFOs connected to the farm.
Greeting papahomeme
From the Ufo, however, there were several versions like the Senate (main1-3):
UFO and Christmas tree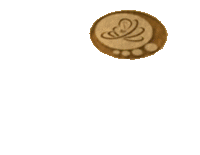 --------
Da Ihr ja zum 10. Geburtstag Grepolis Classic Wiedereröffnet habt
Frage ich mich ob Ihr auch zufällig noch an die Ufo Grafiken
und den Weihnachtsbaum gedacht habt ? Besonders das Ufo
Habe ich nur noch in einen Youtube Video gefunden.
Aber es gibt verschiedene Ufos verbunden mit den Bauernhof.
Gruss papahomeme
Vom Ufo gab es aber mehrere Version wie beim Senat (main1-3) - siehe oben
Ufo und Weihnachtsbaum - siehe oben
Last edited by a moderator: