Ingame Nick
: malgai
Affected world(s)
: All, Login site.
Device
: Samsung mobile phone
O.S.
: Android
App Version
: No Grepolis App involved, this report is about the browser (of mobile phones). It does not matter which browser.
Reproduction steps
:
Go to zz.grepolis.com with your mobile browser.
Try to find a possibility to log in.
Compare zz.grepolis.com with Live markets (for example de.grepolis.com).
Detailed error description (What you see)
:
It is not possible to log in via mobile browser. The whole menu bar is missing.
This is not a new issue. This problem is a major one when people are away from their computers and only have their mobile phones and want to interact with an event like Winter Grepolympia. Since Winter Grepolympia isn't playable via app you have to do it in the browser. And not everyone knows that you can change the view in your mobile browser to desktop version (And I'm not sure if every browser can do this, but at least the majority of browsers have this possibility).
How it should be
:
There should be a menu bar which includes the possibility to log in. In other language versions it is possible to log in. I didn't check all, but I checked a couple of live markets and all of them had the possibility, just not Beta.
It is possible to log in when you change your mobile browser settings to "Desktop version", but then there still is a difference, whcih you can see in the additional information after the mobile screenshots.
Screenshot
:
Screenshot from
zz.grepolis.com
: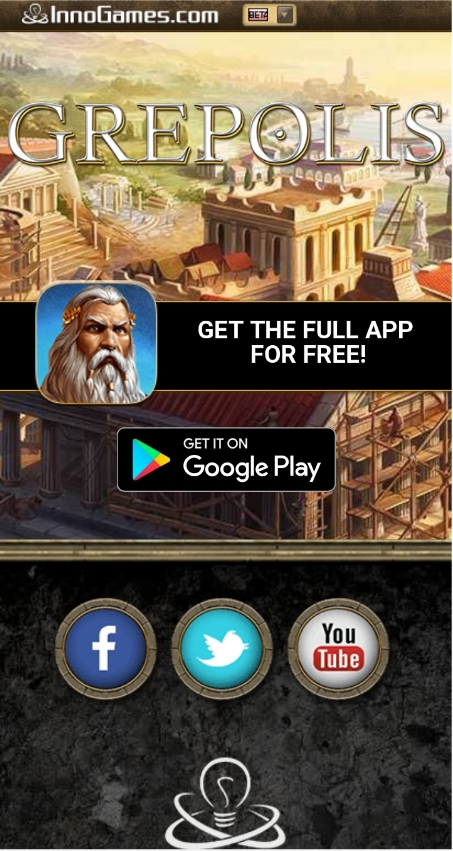 Screenshot from
de.grepolis.com
: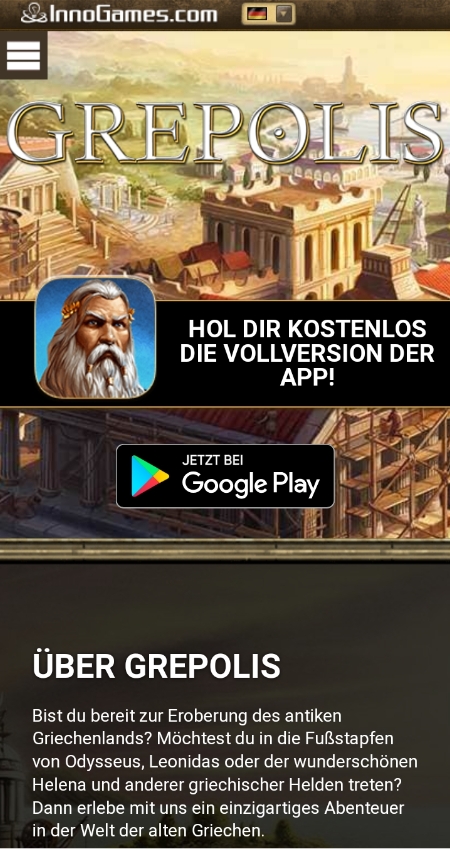 A similar issue is in not-mobile browsers (Desktop Computers or Laptops or the desktop-version of your mobile device)
:
There is a general Browser difference between Beta and live markets. It does NOT matter which Browser you take, I tested it on 2 different desktop devices on 3 browsers each and 2 different mobile phones and one tablet. While you can't see any additional links like the link to the forum or wiki or anything else on zz.grepolis.com, you can see all information in the live worlds. This changes when you are logged in: Then you can access all the links the same way you can do it on live worlds.
The following screenshots show the difference between zz and de.